TAX HELP for the UK adult entertainment industry
We take away the tax and financial worries of workers in the UK adult entertainment industry.
Don't get tied up with tax and financial problems. We can help.

Just like you we are professional and discreet. Anything and everything you tell us is totally confidential.


March 28, 2020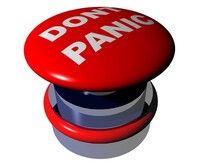 The government has introduced the Self-employment Income Support Scheme to help the self-employed affected by COVID-19It's a generous scheme – you'll receive a taxable grant which will be (in simple terms) 80% of the average profits from the last three tax years. It is limited to £2,500 per ...
read more
Why @SexAccts?
We use the term adult entertainment industry throughout our website but we wanted a Twitter name which was memorable. Neither @adultaccountants nor @adultentertainmentaccountants really cut it!